One of the tallest of all Draft Horses
The Shire Horse is one of the largest Draft Horse Breeds and comes in many colors.
The Shire Horse has been popular throughout the centuries for pulling the heavy brewery wagons and even up till today it's used for foresty, leisure and promotional activities.


Shire BookAmazon.com
In Brittain the British Shire Horse Society was founded in 1884, followed a year later by the American Shire Horse Association, when Shire horses were exported to the USA. Like so many horse breeds, their popularity fell with the introduction of mechanization, but began to increase a bit since the 1970s.

There are different rules for stallions and mares as it comes to the color. Stallions are only allowed to be black, grey or bay, mares could also be roan and other than in the UK, the USA mares are allowed to be chestnut.
The pulling capacity of the Shire Horse is enormous, back in 1924 a pair of Shires managed to exceed the reading on the dynameter, so they must have pulled a load of at least 45 tons or even more.
More information can be found at the website of the The American Shire Horse Association
Draft Horse gifts in Amazon's Kindle store: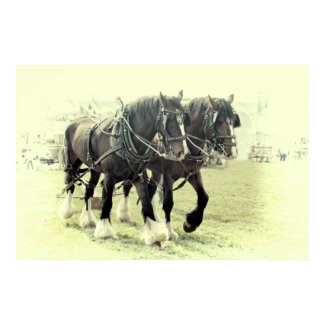 Working Shire HorsesZazzle.com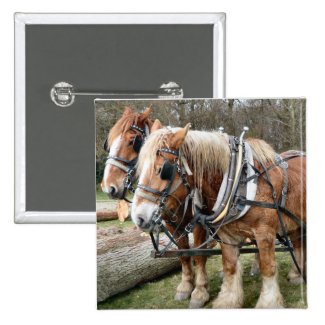 Shire ButtonZazzle.com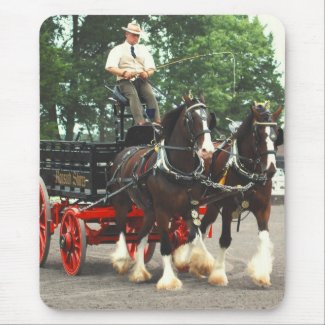 Shire MousepadZazzle.com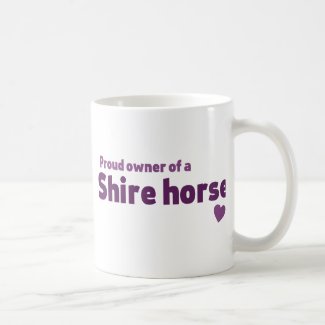 Coffee MugZazzle.com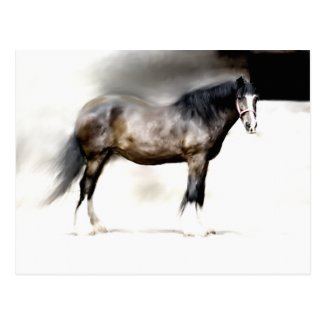 Shire PostcardZazzle.com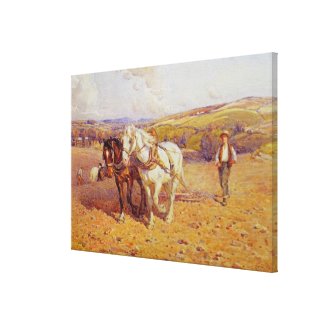 Shire CanvasZazzle.com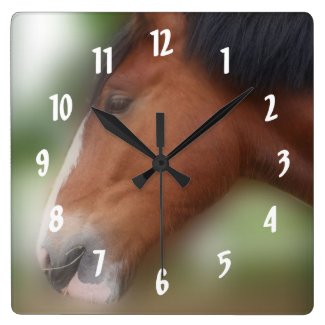 Shire ClockZazzle.com
You can find more Shire Horse Gifts on Zazzle.com which are customizable and can be personalized.
Draft Horses – Belgian Draft Horse – Clydesdale Horse – Friesian Horse – Percheron Horse – American Cream Draft Horse – Sugar Bush Draft Horse – Shire Horse – Haflinger Horse – Norwegian Fjord Horse – Gypsy Cob Horse