The French Heavy Horse
The Percheron is an original French breed from the Perche valley in Northern France. It was already known in the 17th century, though it's not quite sure which breeds were its exact origins.
They mostly come in a grey or black color and like so many of the heavy horses, they were used as war horses in the beginning, but their numbers declined after the World War II.
This breed was saved from extinction and since 2009 about 2.500 Percherons are registered in the US alone.
Also like many of the other draft horse breeds, the Percheron has been used in crossbreeding with lighter horse breeds to produce horses for riding, range work and driving.


Percheron BookAmazon.com
 Though the American registry allows colors like roan, bay and chesnut, the registry in France and Britain, allow only the grey and black.
You can find more information about the Percheron here Percheron Horse Association of America
Draft Horse gifts in Amazon's Kindle store: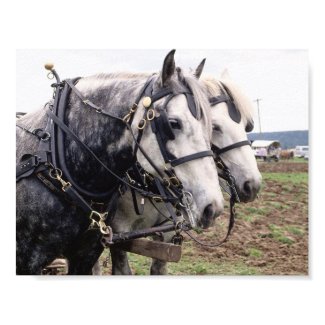 Percheron PosterZazzle.com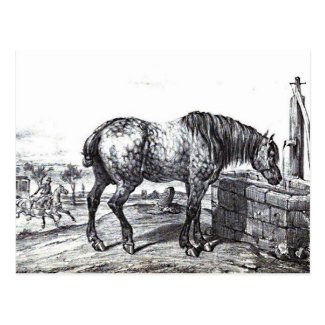 Percheron PostcardZazzle.com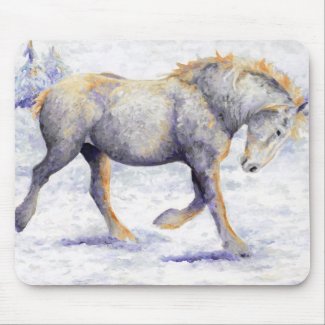 Percheron MousepadZazzle.com
 You can find more Percheron Horse Gifts on Zazzle.com and they can be customized and personalized.
Draft Horses – Belgian Draft Horse – Clydesdale Horse – Friesian Horse – Percheron Horse – American Cream Draft Horse – Sugar Bush Draft Horse – Shire Horse – Haflinger Horse – Norwegian Fjord Horse – Gypsy Cob Horse