A small, but strong draft horse for riding and driving
The Norwegian Fjord: A Horse you can depend on
The Fjord Horse is one of the oldest breeds in the world and has been used as a farm horse. Today it's more in use as a harness horse or for riding, more a sports horse than a farm horse.
Excavations show that this horse type was selectively bred by the Vikings and it was already known at the end of the last ice age and that's pretty old. It has a very old history of pure breeding.
The manes of the Fjord horse are being cut. I don't know why they still do it, seems to me that the manes are not there for nothing, they're there for a purpose, but who am I to judge. All I know is that it's cetainly not the horse who has been demanding that his/her manes needed a cut.
The color is referred to as 'dun', which is a tan, gold or similar related shade with darker points and marks.
Since 1922 five shades have been officially recognized in Norway. Brown dun, Red dun, Grey dun, White dun and Yellow dun, all with the distinguished dark brown or black markings.
More information about the Fjord: Northeast Fjord Horse Association
 Draft Horse gifts in Amazon's Kindle store: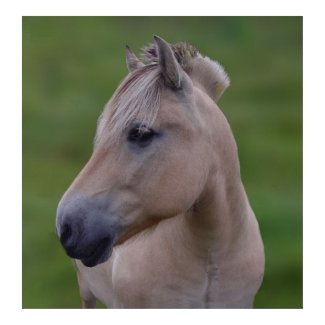 Norwegian Fjord PosterZazzle.com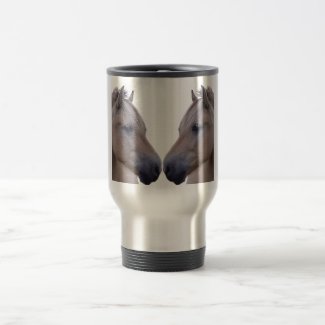 Fjord Coffee MugZazzle.com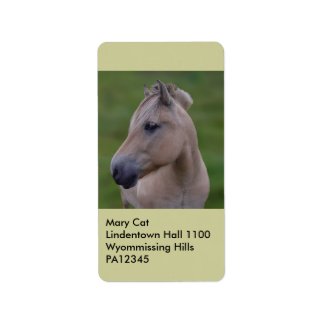 Fjord Name LabelZazzle.com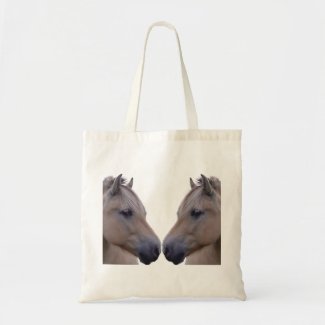 Fjord Tote BagZazzle.com
You can find more Norwegian Fjord Horse Gifts on Zazzle.com.
Draft Horses – Belgian Draft Horse – Clydesdale Horse – Friesian Horse – Percheron Horse – American Cream Draft Horse – Sugar Bush Draft Horse – Shire Horse – Haflinger Horse – Norwegian Fjord Horse – Gypsy Cob Horse