The Austrian Mountain Horse
The Haflinger, developped in Austria and northern Italy, is also known by the name Avelignese (its Italian name). It's a rather small but strong and elegant horse, originally developped for working in mountainous terrains.
They can well stand the harsh weather.


Haflinger BookAmazon.com
The Haflinger today is mainly used for light draft, harness work, endurance riding,dressage and also therapeutic riding, but are also still used by the Austrian and German armies to work in rough terrain.The first horse to be cloned in 2003 was a Haflinger.
Schleich HaflingerAmazon.com
Window decalAmazon.com
Haflinger PuzzleAmazon.com
All Haflingers today can be traced back through seven stallion bloodlines to the Foundation Stallion Folie. Some recognize two types of Haflingers, one a more shorter and heavier type for draft work and another more lighter and taller type for pleasure riding, but you won't see both of them in one breed organisation.
You can find more information about the Haflinger here American Haflinger Registry
Draft Horse gifts in Amazon's Kindle store:
Haflinger Horse Gifts: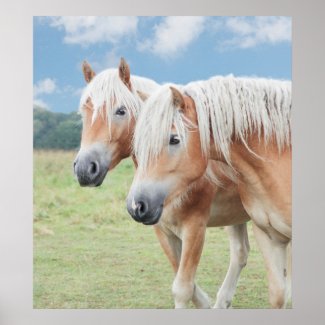 Haflinger PrintZazzle.com
ApronZazzle.com
Business CardZazzle.com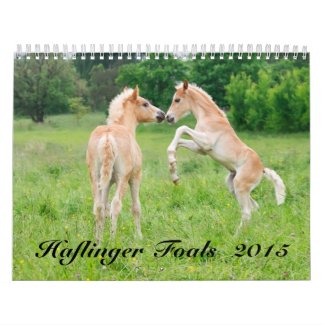 CalendarZazzle.com
You can find more Haflinger Horse Gifts on Zazzle.com and they're all customizable and personalizable.
Draft Horses – Belgian Draft Horse – Clydesdale Horse – Friesian Horse – Percheron Horse – American Cream Draft Horse – Sugar Bush Draft Horse – Shire Horse –Norwegian Fjord Horse – Gypsy Cob Horse