The Black Fury among the Draft Horses
The Friesian Horse is a Dutch breed, originating from the Province Friesland. The Friesian horse of today shows very similar characteristics of his ancient ancestors. They were known as far back as the 13th century.
Sources reveal that this type of horse was already used by Romans as a war horse about 3000 years ago.
The Friesian HorseAmazon.com
In the 19th century it was crossbred with trotters to get a lighter build horse for the trotter races and therefor it became less usable for the heavy farmwork.
Around 1960 only about 1000 horses were registered in the pedigree book and then some breeders took it upon them to preserve this beautiful breed from extinction.
In 2003 there were about 40.000 pure bred Friesian horses again.
More information here Friesian Horse Association of North America
Friesian Horse Gifts:
You can find more Friesian Horse Gifts on Amazon.com
Friesian FigureAmazon.com
Friesian Wall DecalAmazon.com
Friesian Throw BlanketAmazon.com
Friesian Horse Wall PanelsAmazon.com
You can find Friesian Horse Gifts on Zazzle.com and most gifts can either be customized or/and be personalized.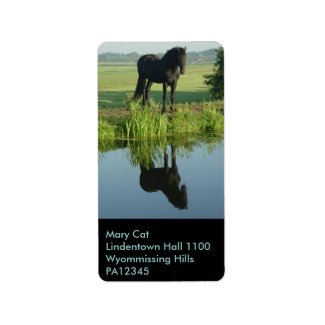 Address LablesZazzle.com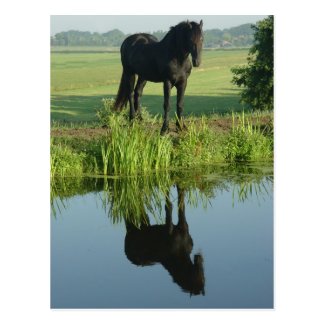 Friesian PostcardZazzle.com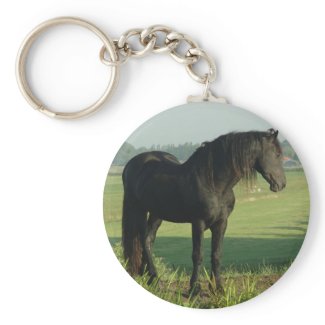 Friesian KeychainZazzle.com
Friesian Horse CalendarZazzle.com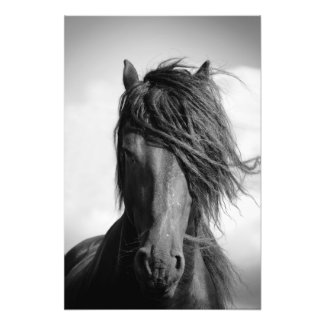 Friesian Horse Photo PrintZazzle.com
Friesian Horse Canvas PrintZazzle.com
Draft Horse gifts in Amazon's Kindle store:
Draft Horses – Belgian Draft Horse – Clydesdale Horse – Friesian Horse – Percheron Horse – American Cream Draft Horse – Sugar Bush Draft Horse – Shire Horse – Haflinger Horse – Norwegian Fjord Horse – Gypsy Cob Horse