The only American Draft Horse breed that still exists
The American Cream Draft is developped in the USA, to be specific: in Iowa and the registration of this breed was a fact in 1944. After a few years the number of horses decreased and the registration became inactive. It's been reactivated again in 1982, but the breed is still in the endangered zone.
Horse BreedsAmazon.com
It all began with Old Granny (born between 1900 and 1905) who had this special cream colored coat (produced by the Champagne gene, while the base color was chestnut. That aroused the attention of stock dealer Harry Lakin, who bought the mare at an auction and later on sold Old Granny to the Nelson Brothers Farm.
Wikipedia says about the color:
In the adult horse, the skin is pink with abundant dark freckles or mottling, and the eyes are hazel or amber. The eyes of champagne foals are blue at birth, darkening as they age, and a foal's skin is bright pink.
American Cream Draft Booksamillian.com
I couldn't find one single book about the American Cream Draft. Well that's not entirely true, I found one book on this breed written by Jesse Russell and Ronald Cohn on Amazon.co.uk, but it wasn't available anymore and they were not sure it would come back.
So I searched the internet and YES I found one.
Long live the internet.
You can find more information about this beautiful Draft Horse breed at the  American Cream Draft Horse Association and of course you can find this breed on Wikepedia.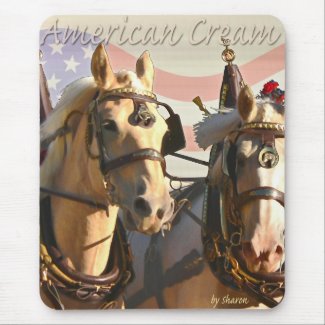 American Cream Draft Horse MousepadZazzle.com
You can find more American Cream Draft Horse gifts on Zazzle.com and most gifts can either be customized or/and personalized.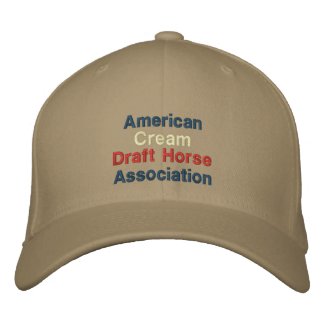 ACDHA CapZazzle.com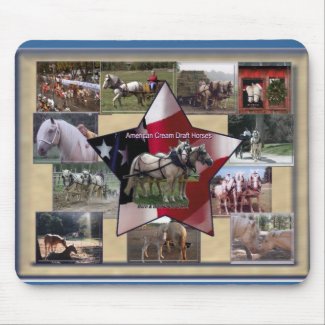 ACDHA MousepadZazzle.com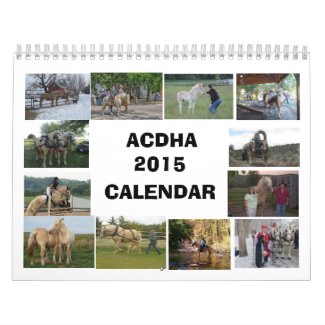 ACDHA CalendarZazzle.com
Draft Horses – Belgian Draft Horse – Clydesdale Horse – Friesian Horse – Percheron Horse – American Cream Draft Horse – Sugar Bush Draft Horse – Shire Horse – Haflinger Horse – Norwegian Fjord Horse – Gypsy Cob Horse